Cyber Cell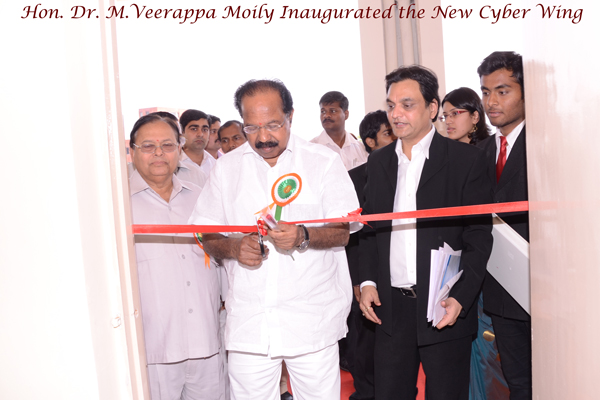 Understanding the importance of domain specific knowledge of information technology in today's academic arena, NLC takes pride in providing the students with a well equipped Cyber Cell.
The student computer lab consists of 100 computers: 60 in cyber research lab and 40 in the library.
The cell is the epicenter of various lectures and project works. The cyber research lab is equipped with latest computers, all networked and connected to the Internet, with all the necessary software installed.
The lab is served by Lab supervisors.
The NLC Cyber Cell provides the students with the following key facilities:
Softwares available in the Cyber Cell
Hardware available in the Cyber Cell
Internet Service available in the Cyber Cell
1. All types of software available in the Cyber Cell
The standard software applications installed on the lab computers available to the students are as follows:
Operating systems include UNIX, Linux, Microsoft Windows XP Professional, and Windows 2003 server.
2. Internet Service available in the cyber cell
The internet Cell provides with an access to number of important law related subscribed websites which help our student to have a dual benefits of law study and being technology savvy like:

Job search fill out on-line applications ,write resumes and cover letters, set up and check e-mail account as to status with job applications, research career opportunities, etc.
Learn basic computer skills and software
The computer facilities of the college help to student not just in academics but also in other extra curricular activities like conducting online research for:
Moot courts
Debates
Essay writing
Research for LL.M students and also for the Ph.D students